Wednesday 19 February | Gordon Cheung spoke with Mark Rappolt on the occaision of Cheung's exhibition Tears of Paradise.
Gordon Cheung was in conversation with Mark Rappolt, editor-in-chief of ArtReview, on the occasion of his fourth exhibition at Edel Assanti, Tears of Paradise.
Their discussion was focused on ideas raised in the Cheung's work in which he witnesses and interprets the emergence of China as a twenty first century global superpower, framing current events in the context of the Century of Humiliation and the Opium Wars.
Cheung graduated from Central Saint Martins in 1998, completing an MA at the Royal College of Art in 2001. Solo exhibitions include Home at Galerie Huit, Hong Kong, 2018; New Order Vanitas at Ann Norton Sculpture Gardens, USA, 2017; Gordon Cheung at The Whitaker, UK, 2017; Here be Dragons at Nottingham Castle Museum (2016); Lines in the Sand at Leila Heller Gallery Dubai (2016); Altered States at the Arizona State University Art Museum (2010), The Four Horsemen of the Apocalypse at the New Art Gallery Walsall (2009); The Promised Land at Jack Shainman Gallery (2009). Cheung's work features in numerous public collections worldwide, including Asian Art Museum of San Francisco, The British Museum, The Hirshhorn Museum and Sculpture Garden, Hood Museum of Art, Minneapolis Institute of Art, The Museum of Modern Art, San Antonio Museum of Art, Speed Art Museum, The Whitworth Art Gallery, Arizona State University Art Museum and The Yale Center for British Art. Cheung lives and works in London.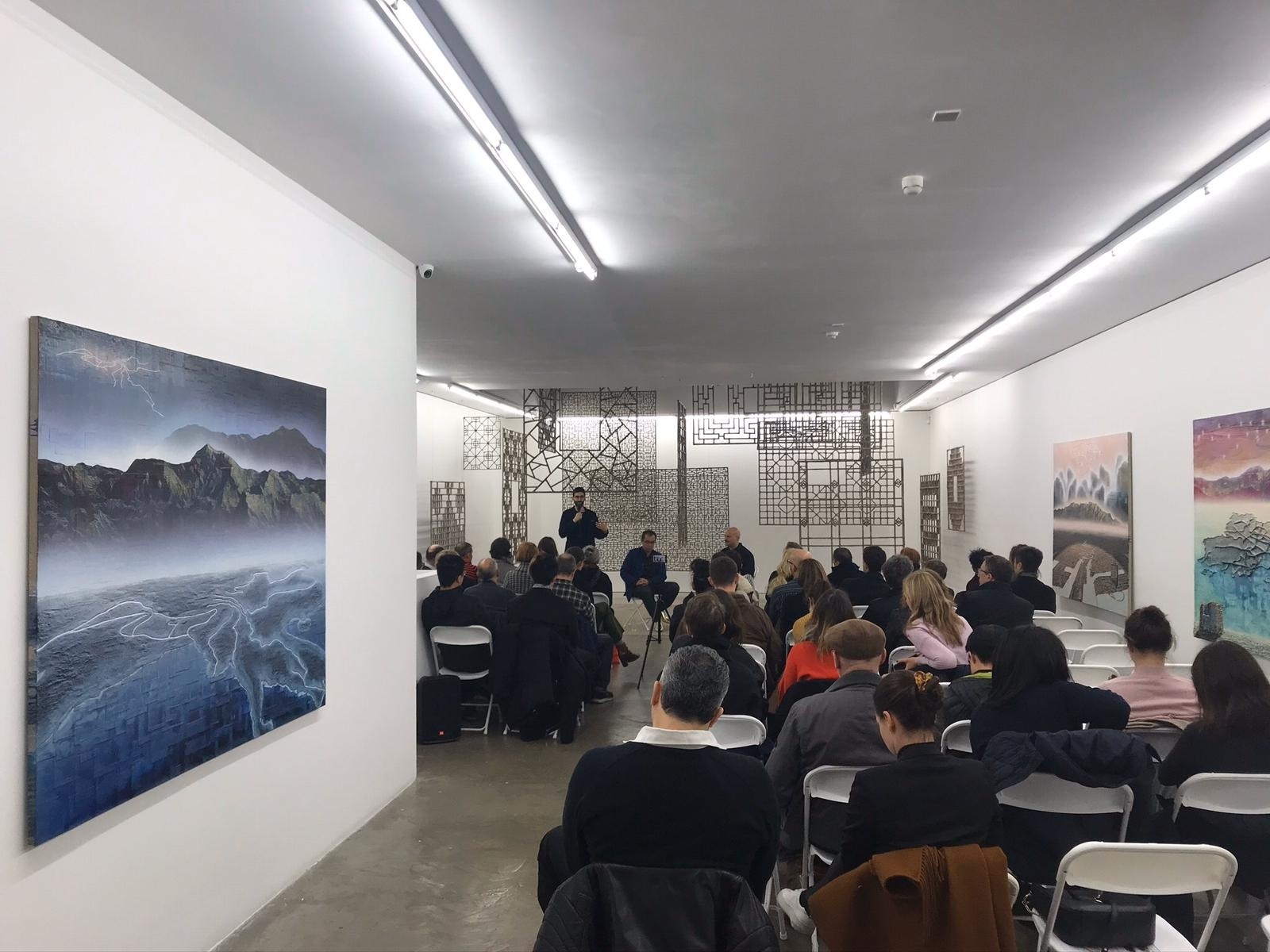 -
Tears of Paradise is on view at Edel Assanti through Friday 7 March 2020.