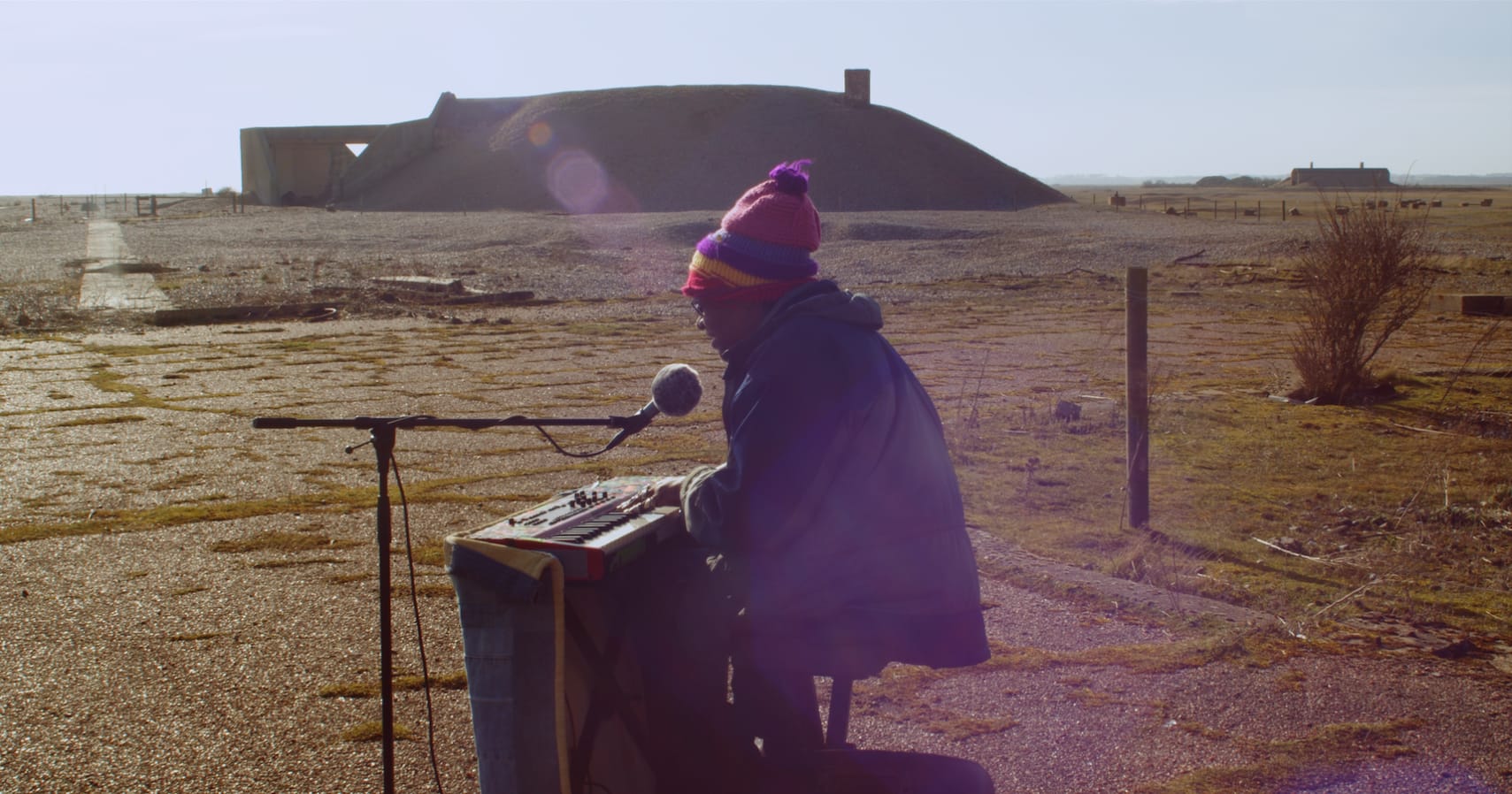 Saturday 14 May at 9pm | Artangel and Edel Assanti are pleased to invite you to a special one-off live performance of US-based musician and artist Lonnie Holley, taking place at the new London arts venue Stone Nest, on Shaftesbury Avenue this Saturday 14 May 2022.
The interdisciplinary practice of Lonnie Holley (b. 1950, Birmingham, Alabama, USA) encompasses sculpture, painting, photography, filmmaking, performance and sound. As one of the most recognised self-taught contemporary artists in the West, he devotes himself to what he describes as a "practice of improvisational creativity." Holley's practiced mediums are imbued with cultural and artistic metaphors, reflecting a deep connection to place and memory.
In 2022, Holley visited Orford Ness, Suffolk. Viewing the site as both a found sculptural environment and a ready-made film set, he went on to create and record a cycle of site-specific songs, performed and filmed across different locations on the since decommissioned military testing site, now a nature reserve overlooking the North Sea. The result is a new Artangel commission film titled The Edge of What, filmed in March and available to stream online for free in May 2022.
The performance also coincides with the opening of Lonnie Holley's first exhibition with Edel Assanti at the gallery's new Fitzrovia home on Little Titchfield Street on 13 May, marking the artist's first UK solo show since his 2004 retrospective at IKON Gallery, Birmingham.
About the venue
Stone Nest is an arts organisation and performance venue in the heart of London's West End, bringing exceptional and experimental art to a wide audience. Whilst the 'work in progress' of building restoration continues, Stone Nest is delighted to collaborate with a range of artists to bring life to this iconic former Welsh chapel. A hidden gem nestled amidst the bright lights of theatreland, it offers a platform for bold, visionary artists and a space where audiences can encounter an eclectic programme of contemporary performance.
Stone Nest is an old building and unfortunately cannot currently accommodate electric wheelchairs. We can accommodate manually operated wheelchairs via a temporary ramp; please contact Artangel if you require a complimentary companion ticket.
Register for tickets here.