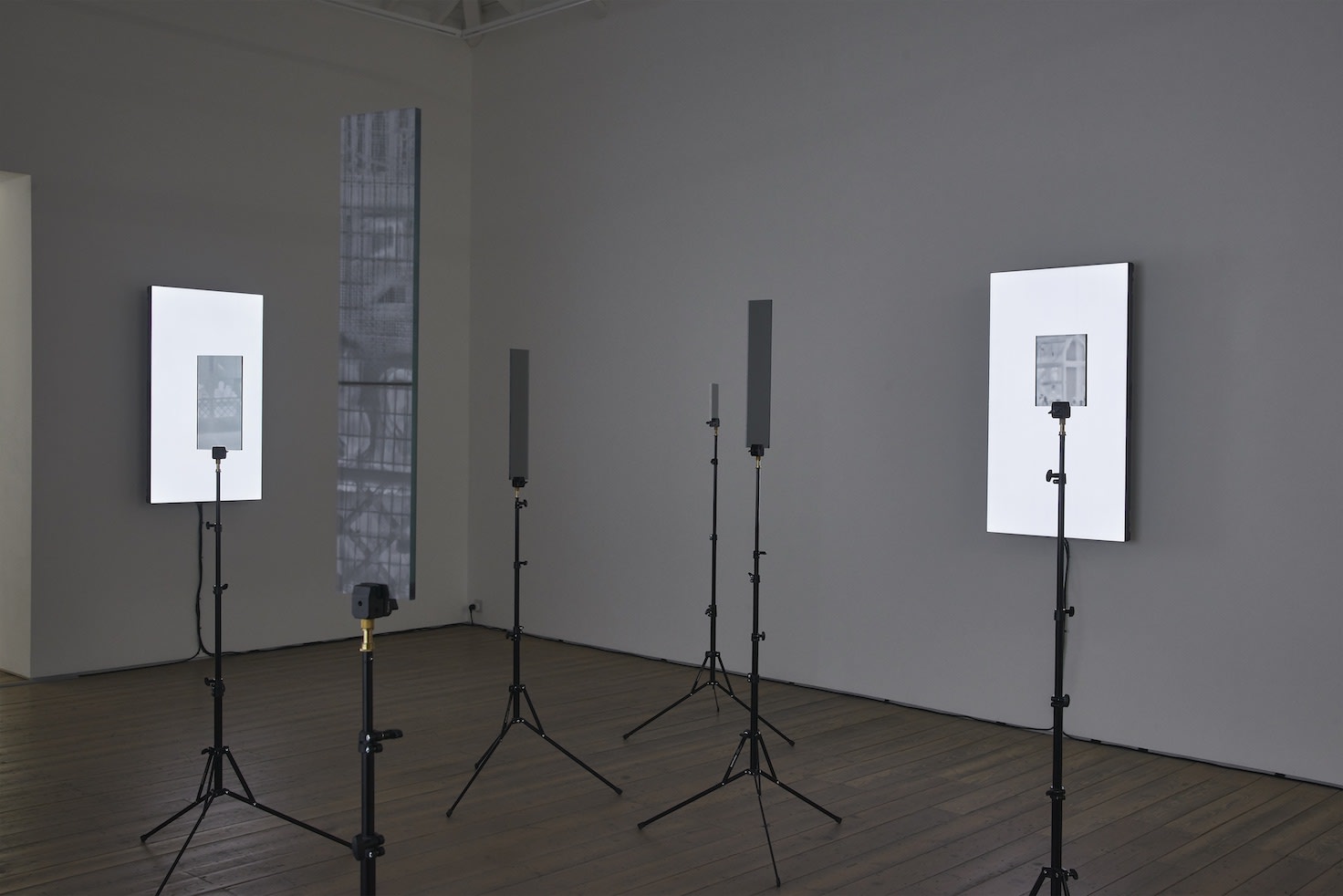 Emmanuel Van der Auwera: Fire and Forget, installation view, Edel Assanti, London, 2022.
Tuesday 15 November at 7:00pm | Join Emmanuel Van der Auwera and Maitreyi Maheshwari, Head of Programme at FACT Liverpool, as they discuss Fire and Forget, Van der Auwera's solo show at Edel Assanti, London.

Limited spaces available, RSVP essential to eve@edelassanti.com.The talk will not be broadcast live but will be recorded, to receive a link to the recording please contact the gallery.