06 April 2017 As the fourth of the Waterloo Billboard Commissions, Hayward Gallery presents Station II (2015) by Noémie Goudal, from her series 'Southern Light Stations'.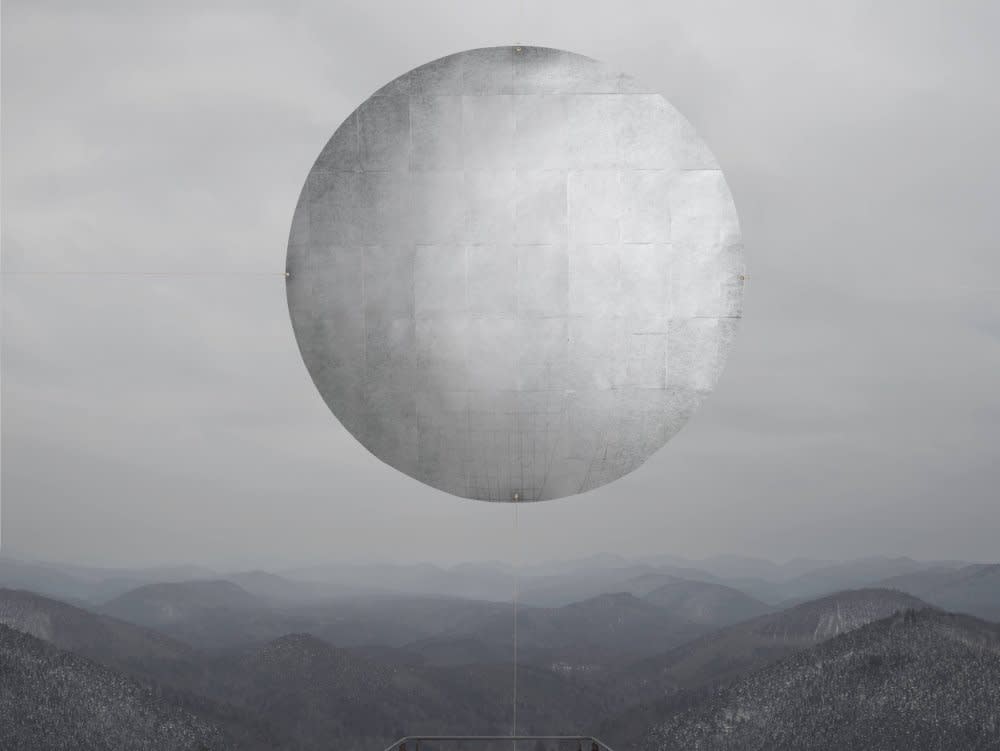 Noémie Goudal, Southern Light Station II, 2015, signed, titled, dated, numbered on label verso, C-print, 168 x 223 cm, 66 1/8 x 87 3/4 in.
In the centre of this image is a large disc, painstakingly constructed from tiled sheets of paper and suspended in front of a sweeping mountainscape. In this striking image – now situated in the busy urban landscape – Goudal explores the relationship between the manmade and the organic, and our enduring fascination with the sky.
The Waterloo Billboard Commissions are a series of large-scale artworks presented by Hayward Gallery above London's South Bank Centre. The installation will be on view from 4 April until 6 June 2017 at the Queen Elizabeth Hall Terrace, Level 2.
6 April 2017