Il 19 maggio 2018, a Los Angeles, è terminata una delle ultime personali di Pinhassi, presso la Skibum MacArthur (dal titolo "One in the Mouth and One in the Heart", come una serie di lavori presentati) e il paesaggio tremolante, flebile che ricreavano richiamava apparentemente l'atmosfera estetica di "Second Nature". Tra lo spazio pubblico e un ricordo tattile, entrambi i percorsi si confrontano con la nostra nozione di rappresentazione salace e di tabù, di dettami morali e di dogmi religiosi che modellano le nostre reazioni così come il pavillon che noi architettiamo per ospitare e nascondere tanto i nostri desideri, le nostre volontà, quanto una probabile vergogna.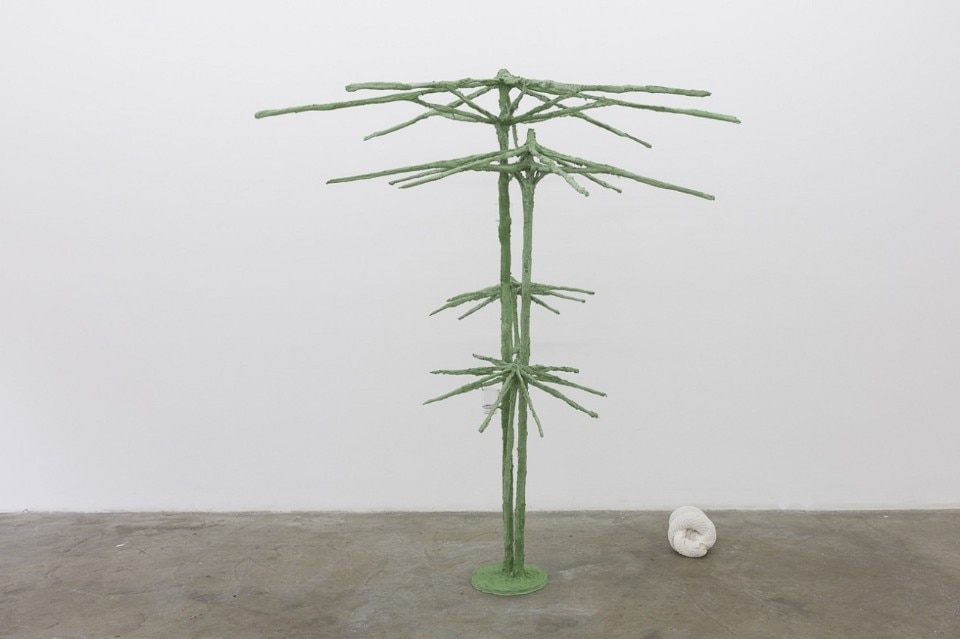 Anche in "Second Nature", Pinhassi prosegue l'interpretazione astratta dei componenti allestiti nei luoghi di ritrovo di comunità gay, dalla sauna ai parchi pubblici. Pinhassi, fondendo le strutture, i tessuti dei corpi umani con alcune architetture urbane, prova ad annullare ogni codice oppositivo esistente tra la intimità e curiosità, tra realtà e ogni sua raffigurazione interiore, fra trasgressione e colpa. Spazi architettonici, tanto fisici quanto psicologici, mettono in mostra padiglioni dalle pareti di vetro, rese opache dall'applicazione, da parte dell'artista, di vaselina, ripetitivamente stesa da gesti pittorici. Alberi di palma color verde chiaro, apparentemente congelati (One in the Mouth and One in the Heart I, 2018) permettono al visitatore di rimanere impresso, più che impressionato, dall'attitudine fantastica e corporea dello sguardo artificiale di Pinhassi. Sedie riciclate vengono personificate, rese simili, nella loro configurazione, a organi umani e al linguaggio del corpo.
A terra, invece, asciugamani usati, annodati assieme, sono stati solidificati dallo stucco con il quale sono stati riempiti. E anche là dove le forme di un corpo umano sembrano più difficili da ravvisare, la presenza dermica dell'uomo si ritrova tanto sulle superfici quanto nelle proporzioni dei componenti scultorei, che implicano un uso pragmatico delle strutture. Piccole pergole che rievocano una post-atomica vegetazione tropicale, irrigidita da un color verde inorganico, appare, all'opposto fluida e privata di qualsiasi intento di ricreare vita. Due vetri sono stati applicati a ognuno di questi finti-alberi, uno ad altezza mano e uno ad altezza genitale, come a evocare una sorta di memento. Inoltre molti orifizi, sono stati occultati, lungo la mostra, come, ad esempio, nelle spaziature lacerate aperte su una sorta di asciugamano di iuta plastificato e appeso su una rastrelliera. Tutto introno, la mostra è costellata da sculture che rendono l'inchiesta di Pinhassi una ricognizione sulla transitorietà della memoria, che rimane il soggetto principale di ogni suo nuovo lavoro.