06 March 2020 The Armory Show, which returned to Piers 90 and 94 on New York's Hudson River for its 26th edition boasted 183 exhibitors from 32 countries, although most were American and European galleries while only 14 were from Asia or have a presence there.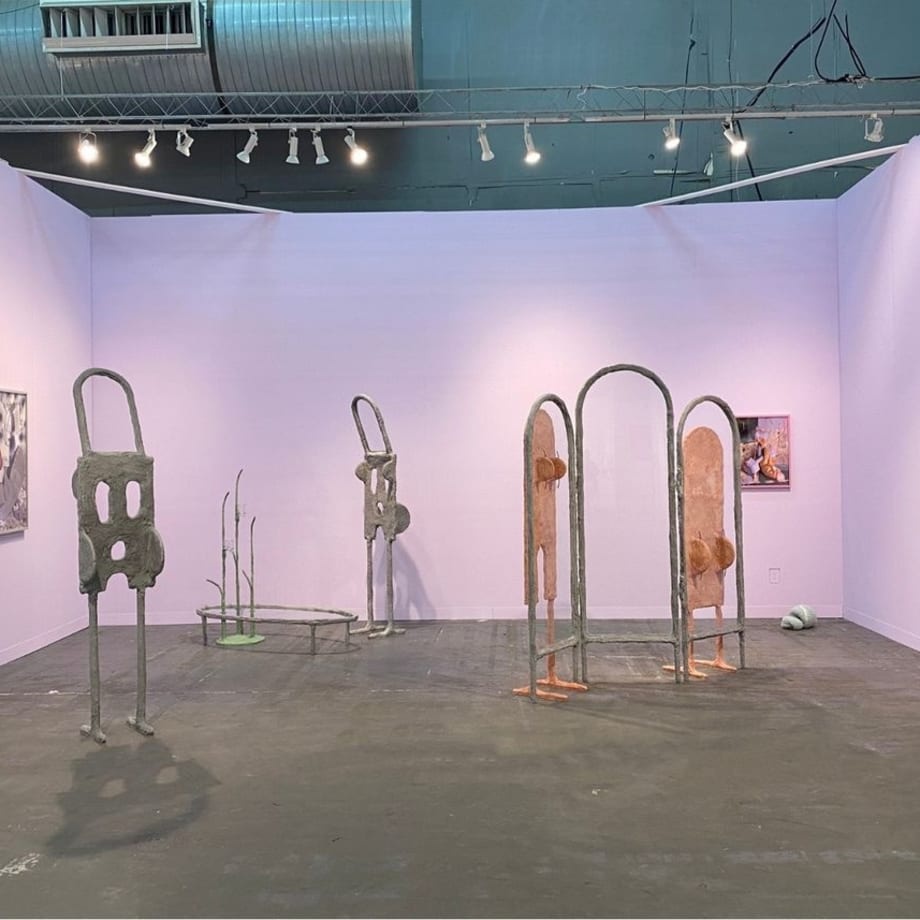 The Armory Show, installation view, New York, NY, USA, 2020
"The fair looks fantastic," Nicole Berry, director of The Armory Show, told AAP when asked about her thoughts. "We have a lot of solo and two-person booths. We have fewer Asian galleries than we have had in the past, but that was the case before all of this craziness happened in the world. We have Tang, Chambers, and Whitestone, along with Dastan's Basement, Yavuz, and lots of other galleries showing Asian art."
The spotlight was on contemporary art from around the world in the Presents section, where younger galleries showcased works from emerging artists created within the past three years. The Focus section, curated by Jamillah James, curator of Los Angeles's The Institute of Contemporary Art, took a revisionist approach with international artists. The segment held solo and dual-artist presentations that blurred boundaries between fantasy and reality. Perspectives, organized by director of Museum of Contemporary Art Denver, Nora Burnett Abrams, highlighted influential modern and contemporary artists from the 20th-century. Meanwhile, Anne Ellegood, executive director of LA's Institute of Contemporary Art placed large-scale sculptures that offered social critique throughout the fair on both piers as part of the Platform program.
Edel Assanti (London) brought works examining Middle Eastern politics. Iranian-American photographer and filmmaker Sheida Soleimani's corresponding prints 1/8/2020 and PS752 (both 2020) show US president Donald Trump's pointing finger with a hawk resting on it contrasted with the hand of his Iranian counterpart, Hassan Rouhani, with a dove. Meanwhile, Israeli artist Oren Pinhassi's poetic sculptures blurring the boundaries between figuration, architecture, and design, are painted, burlap covered steel and glass objects that have a certain existentialist appeal.
6 March 2020