11 February 2021 To celebrate Chinese New Year 2021, Gordon Cheung together with Chef Andrew Wong, created an interactive public art installation titled Year of the Ox.
The creative collaboration between the two sparked off their shared knowledge, thoughts and nostalgia about Chinese New Year and the result is a vibrant homage to this festivity.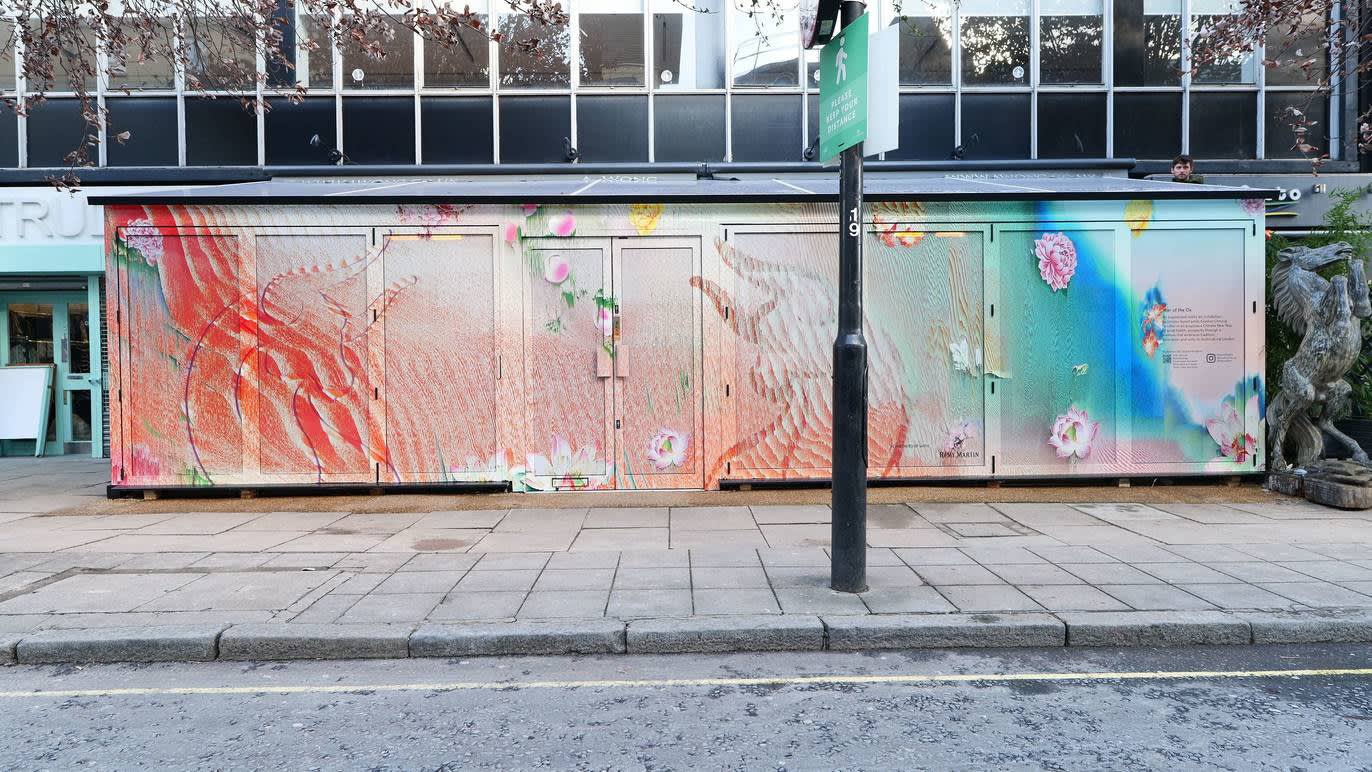 Gordon Cheung, Year of the Ox, installation view, 2021, A.Wong Restaurant, London, UK
Pointing your phone outside A.Wong restaurant in Pimlico it's all it takes to bring this augmented reality artwork to life. Peonies, lotus, chrysanthemums will blossom on the vinyl mural, alongside Chinese lion dancers and oxes, to spread good health and prosperity throughout London.
11 February 2021