28 May 2021 More than 130 galleries will open their doors with a community spirit that is a silver lining of the pandemic.

For the art market, the undisputed silver lining of the Covid-19 shutdowns has been the increased collaboration between previous competitors in a cut-throat industry. What started as a supportive WhatsApp group to chew on issues such as furlough schemes and IT support has turned into London Gallery Weekend, a pool of 137 contemporary art dealers all rolling out the red carpet to visitors together this week (June 4-6).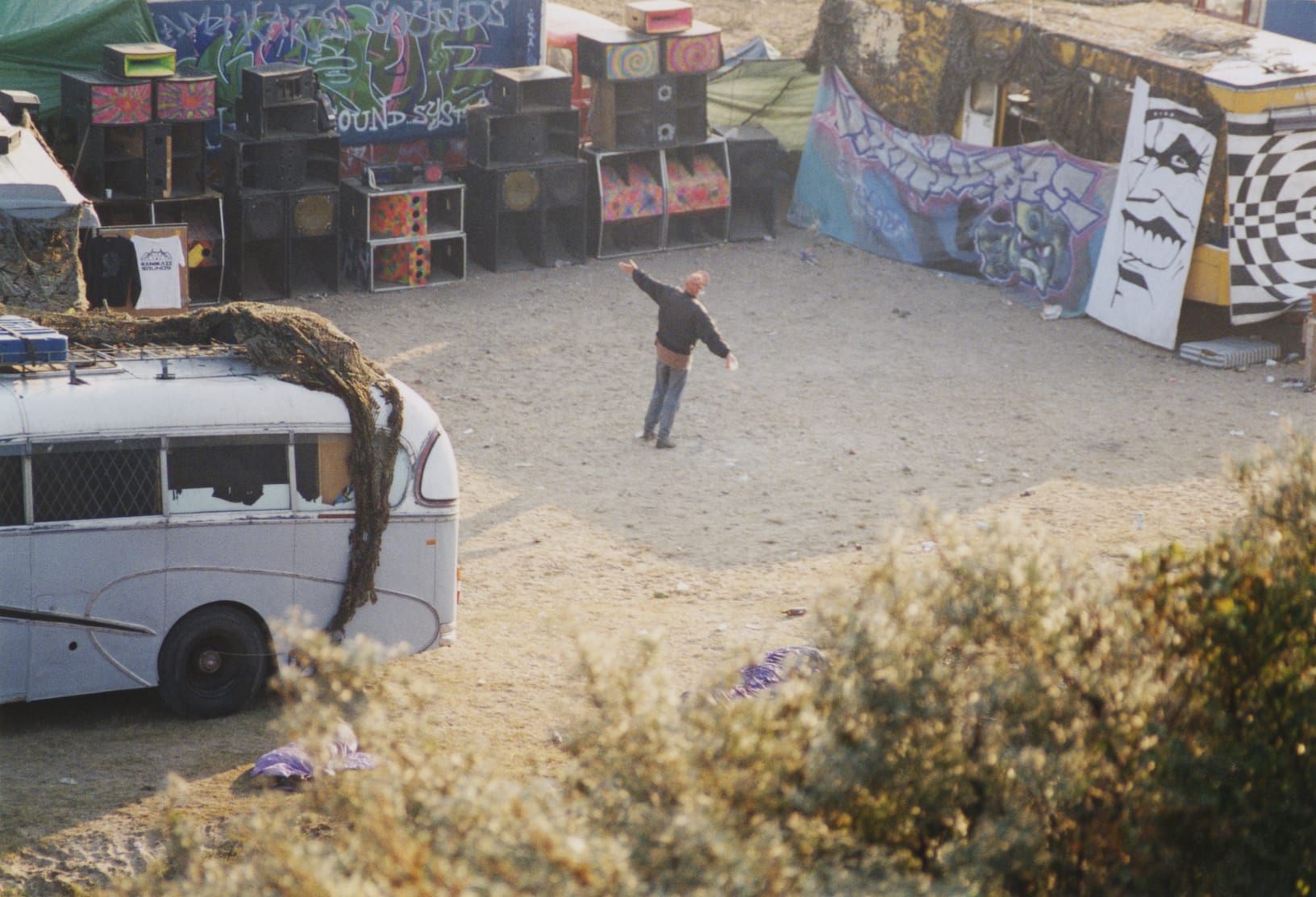 Vinca Petersen, Girl and Rig, Rotterdam, 1996
The aim is for the coinciding openings and events to bring a new energy to what art dealers do in their own spaces, day in, day out. And, unlike an art fair or other galvanising events, gallery weekends do not require a separate hall or exhibition venue — of particular value when mass gatherings are restricted. "London is awash with amazing independent galleries but has a much bigger audience than we are reaching," says Jeremy Epstein, co-founder of Edel Assanti gallery and initiator of the new event.
While gallery weekends run successfully elsewhere in the world — including in Berlin, Brussels and Warsaw — similar events have struggled to take the limelight in London, where major art fairs and high-end auctions often compete for market attention. This season, though, London Gallery Weekend can fill an emptier stage. "This wouldn't have been feasible pre-pandemic, we were all so focused on maintaining the pace of things. We have a window now to do something different, rather than follow the previous intensity set by the market," Epstein says.

There are more galleries in London than in most cities and they are spread wide in the sprawling capital. So, while all galleries will be open throughout the three days of activity, they have been divided into separate geographic zones of focus. On Friday, June 4, the spotlight falls on about 100 galleries in central London, moving on to south London on June 5 and east London on June 6. Participants will be identifiable by London Gallery Weekend's bold, yellow-backed logo in their windows plus a QR code that will link to a map of the city and help navigate around its sometimes complicated geography. Partnerships with the ebike provider Lime and taxi app Free Now should help avoid weary feet. "People can make a day of it. Maybe someone will want to visit all the spaces?" Epstein says.
All the galleries involved had to show a commitment to the contemporary art scene but the range of exhibitors and their shows is still broad. "There is such a diversity of galleries in London, from the venerable Fine Art Society to a super funky gallery in Peckham. And they are all world class," says Jo Stella-Sawicka, director of Goodman Gallery in London and another driving force behind the initiative.
British artists come into their own through the south London galleries, where highlights include an installation and performances by Tom Lovelace at Sid Motion Gallery; an exhibition of works by Nicholas Pope made during the artist's struggles with Parkinson's disease (The Sunday Painter) and Jade Montserrat's first solo exhibition with Bosse & Baum. Artists from further afield get their showing through some of the east London galleries, including the Moscow-born painter Sanya Kantarovsky at Modern Art, the New York nightclub photographer Peter Hujar at Maureen Paley and the group show Companions at Union Pacific.
In central London, Lyndsey Ingram has a group show of works that explore the healing properties of nature, Ben Hunter has new body-cast sculptures and reliefs by Clementine Keith-Roach, Goodman Gallery shows new work by the Marcel Duchamp Prize-winner Kapwani Kiwanga while Epstein's Edel Assanti gallery has photographs of the UK's traveller community by Vinca Petersen.
London's big-brand, international galleries pull their weight too, including Gagosian which has Young British Artists — Damien Hirst and Rachel Whiteread — across its spaces in town. The heavyweight galleries also unearth key 20th-century works. White Cube has a survey of the late Greek kinetic artist Takis at its Bermondsey space (south) while Pace will re-enact a rare performance by Jean Dubuffet on June 4 (central).

Galleries at all levels feel the benefit as the big-name participants bring their heft to the event but also gain from the association with the more risk-taking work at the grass roots. "It feels great pulling together as a community," says Jona Lueddeckens of Gagosian. Will Jarvis, co-founder of Vauxhall's The Sunday Painter gallery, says the broad-church combination cuts to the core of "how to sustain the industry as a whole and the exchange rates between its players".
The hope is that London Gallery Weekend could change the habits of the city's art-loving public. "People maybe don't realise that there are hundreds of places that are free to visit, don't require booking and show artists from all over the world," Epstein says. Gallerists often complain that art fairs take footfall away from their individual spaces. Their stark settings and buzzer entry systems can be off-putting and most are not usually open on Sundays. But they are perhaps more welcoming than people realise.
"We have a public-facing, unlocked door to the gallery but it still seems to be intimidating to locals. The industry really needs to update its relationship with its general audience. We have a shared cultural heritage, being made in our time," Jarvis says. While not quite open all hours, galleries will be open late (until 8pm) on their respective focus days.
Given the times we are in, London Gallery Weekend also has digital events to supplement the shows. A talk organised by The Art Newspaper runs over Zoom on June 3 and a podcast series — initially hosted by Financial Times arts editor Jan Dalley — will also be available to those participating from home and beyond the confines of the weekend.
Getting the project off the ground has not been easy — there is no central organisation pulling it together, just a core group of about 20 exhibitors and the individual energy of each participating gallery. "We've discovered unbelievable little pools of talent," Stella-Sawicka says. The spirit of collaboration that began through the darker pandemic days remains at its core. "This is such a supportive, community effort. Galleries have never co-operated in this way before, I hope it is here to stay," she says.
28 May 2021