06 July 2021 A new exhibition, focusing on free parties between 1990 and 2004 has opened in London.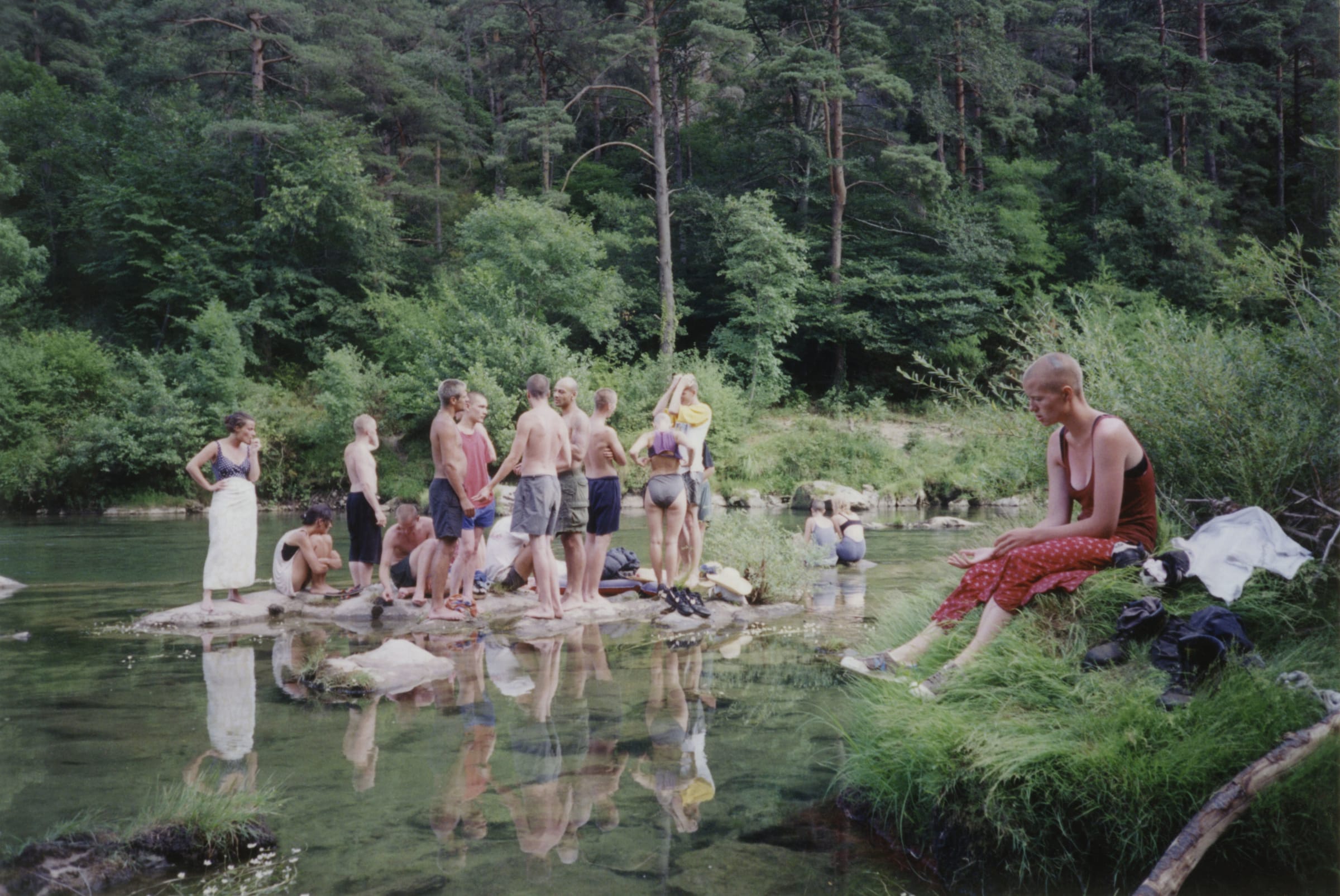 Vinca Petersen, River Conversation, 1994
'Raves and Riots' compiles the work of Vinca Petersen, and is available for viewing at the Edel Assanti Gallery in central London. The photographer travelled around the UK and Europe, photographing free parties and organising with others against oppression. Petersen left home at 17 and found herself within the scene, travelling around Europe and living in a community with other travellers.
The work takes note of both the joy surrounding the free party movement, as well as the turmoil that came with much of the political repression that the Tory party were responsible for in the period. Free parties were criminalised in 1994, and illegal raves continued through the period as resistance to the new laws.
The exhibition is open now at Edel Assanti until July 30.
6 July 2021