26 June 2022 Edel Assanti is pleased to announce that Marcin Dudek was selected to be part of this year's edition of the Biennial of Painting, Lys-area, Belgium. The 8th edition is organised by the three visual arts museums on the banks of the river Lys: Museum Dhondt-Dhaenens, Museum Deinze and the Lys Region and Museum Roger Raveel.
"This edition focuses on genealogies: how artists are influenced by masters and movements, but also by imaginary connections that cross time and space. How painting, as the most classical medium, can be a vector to situate oneself within or outside traditions."
Marcin Dudek's work Passage VI, 2022 will be shown in Museum of Deinze and the Lys Region from 26 June to 2 October, 2022.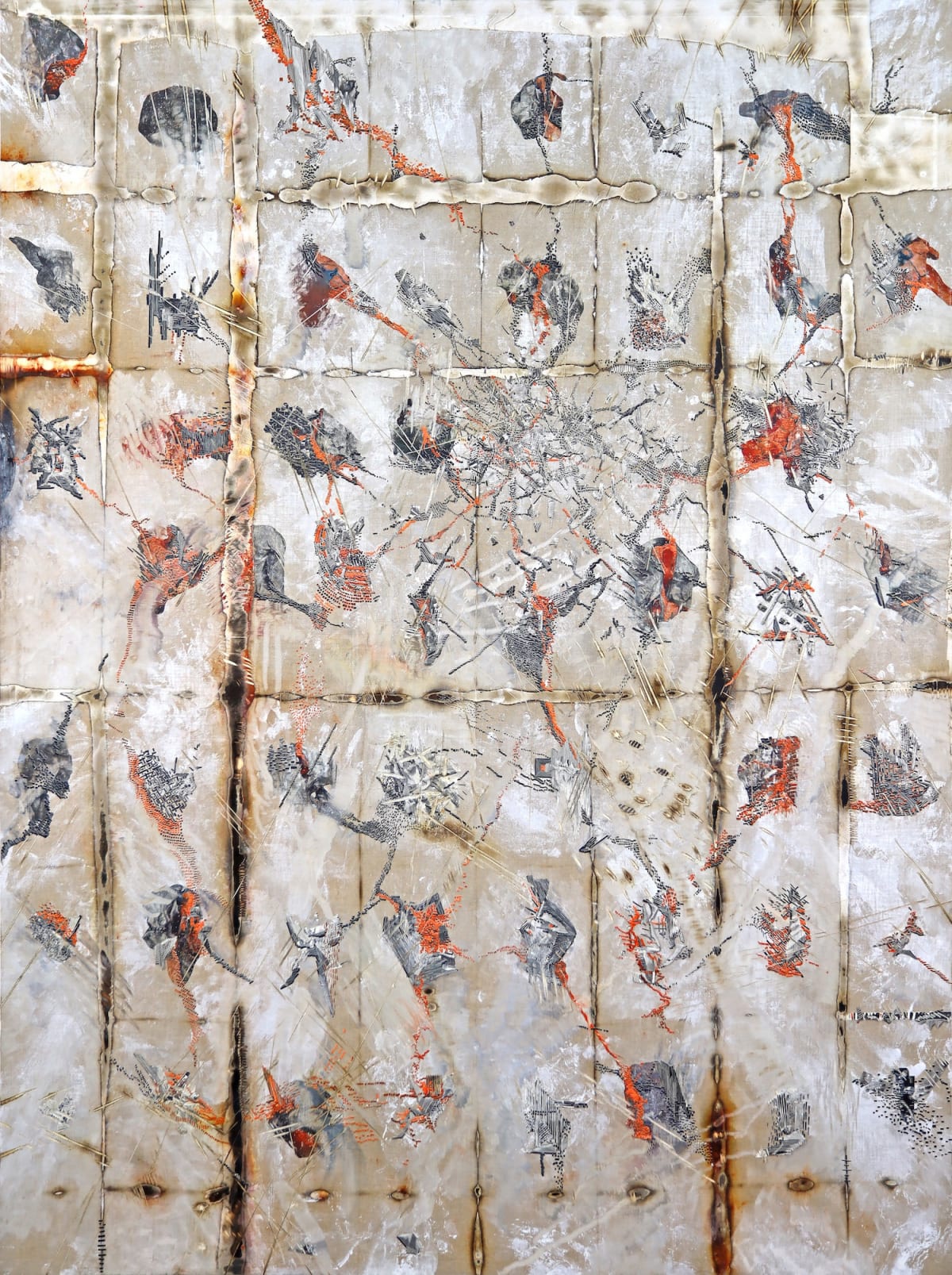 Marcin Dudek, Passage VI, 2022, Acrylic paint, image transfer, medical tape, linen, uv varnish on wood and aluminium, 200 x 150 cm - 78 3/4 x 59 1/8 in
26 June 2022