25 January 2020 In a time when populism and right-wing movements are rising all over the world and new laws promoting discrimination and restricting freedom are being passed, this exhibition aims to examine the prevailing conditions and power relations occurring in public space. The title of the show refers to a law passed by the Austrian government that bans full-covered faces in the public space.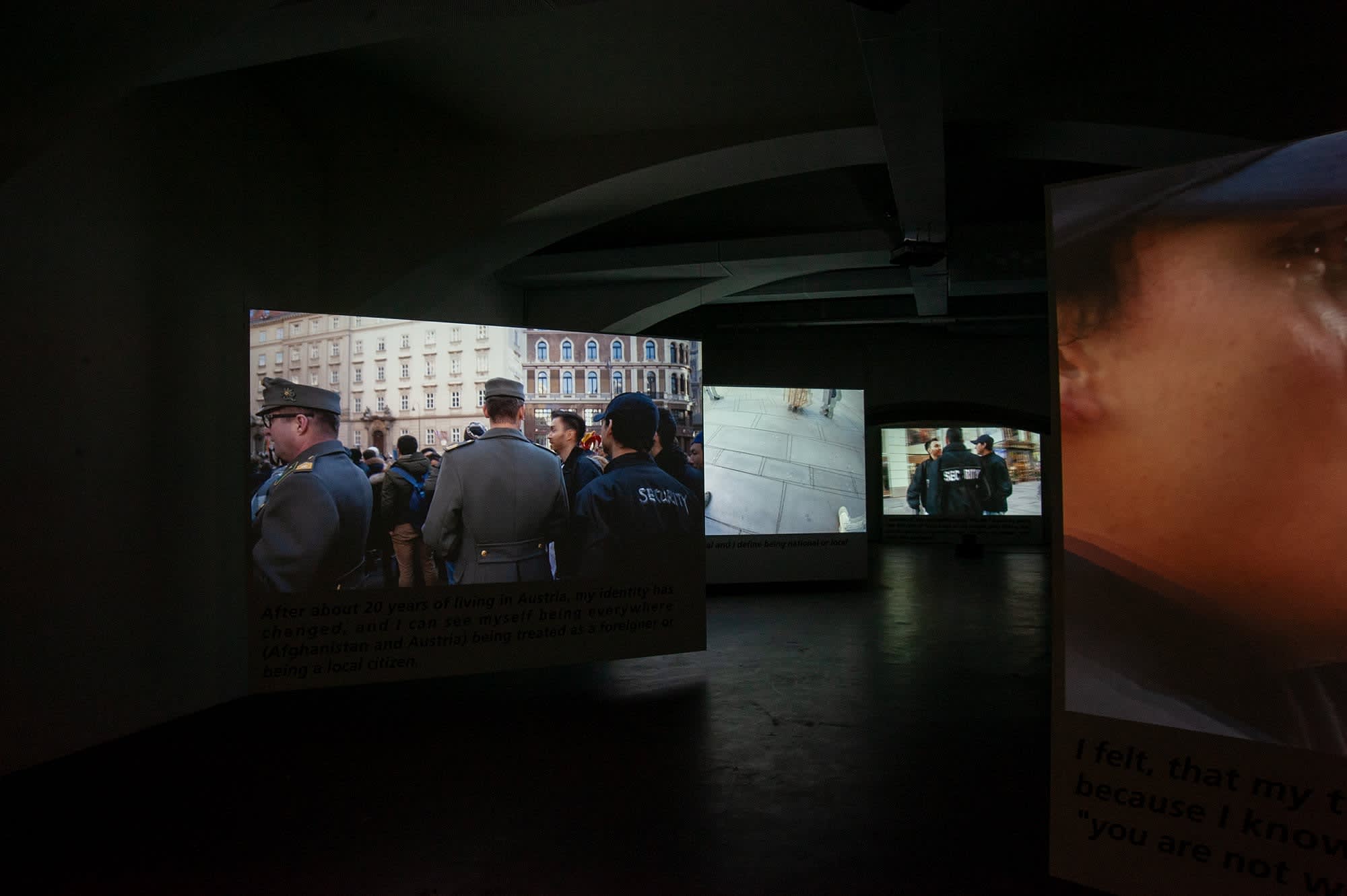 Yoshinori Niwa, Immigrants are Guarding This Country, 2020, four-channel video, 22'38
With the use of irony and the factual activation of utopian gestures, Yoshinori Niwa's first solo show in Austria touches upon a wide range of intertwined topics related to politics, immigration, historical memory and identity formation. Alongside older video works such as "Walk in the Opposite Direction of a Demonstration Parade" (2011), "Going to San Francisco to dispose of my garbage" (2006), or "Withdrawing Adolf Hitler from a Private Space" (2018) -a black container where relicts from the Nazi period can be dumped-, this exhibition presents a newly commissioned body of work titled "Immigrants Are Guarding This Country" (2020). With this last project, created in collaboration with former refugees and asylum seekers living in Austria, the artist explores the possibilities of a multi-directional society in which those who have been a target of monitoring by the authorities take the role of the ones who watch and protect the country.
25 January 2020