01 February 2020 Marcin Dudek will take part in the group exhibition Psychic Wounds: On Art & Trauma, at THE WAREHOUSE in Dallas, TX, US.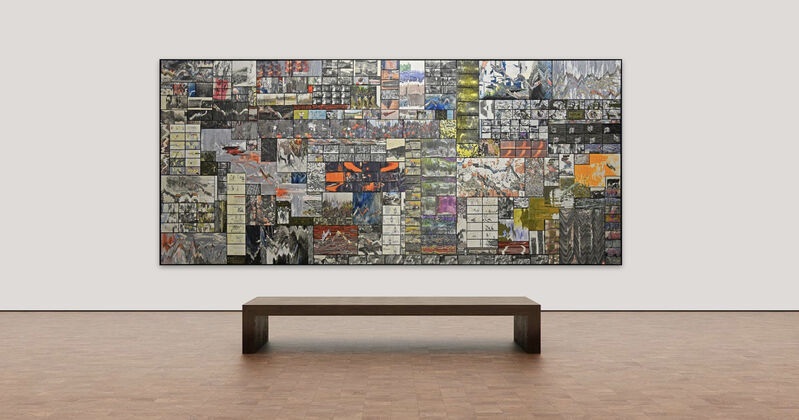 Marcin Dudek, Five Seconds, 2018
The exhibition examines over 60 international artists whose "memory of historical trauma has provided them with a unique power to generate works of art."
Read more about the exhibition on THE WAREHOUSE website.

Featured artists include: Kai Althoff, Karin Mamma Andersson, Ida Applebroog, Michael Armitage, Georg Baselitz, Kevin Beasley, María Berrío, Louise Bourgeois, Cecily Brown, Alberto Burri, Miriam Cahn, Gillian Carnegie, Chung Chang-Sup, Jay DeFeo, Marcin Dudek, Bracha L. Ettinger, Lucio Fontana, Tim Gardner, General Idea, Robert Gober, Felix Gonzalez-Torres, Renée Green, Mona Hatoum, Eva Hesse, Minoru Hirata, Jim Hodges, Michio Horikawa, Rashid Johnson, Hayv Kahraman, William Kentridge, Josh Kline, Yayoi Kusama, John Latham, Glenn Ligon, Robert Mapplethorpe, Kimiyo Mishima, Saburo Murakami, Kazumi Nakamura, Natsuyuki Nakanishi, Xie Nanxing, Bruce Nauman, Oliver Payne, Sigmar Polke, Carol Rama, Michelle Rawlings, Gerhard Richter, Mimmo Rotella, Cindy Sherman, Shozo Shimamoto, Kazuo Shiraga, Kiki Smith, Alina Szapocznikow, Jiro Takamatsu, Shelagh Wakely, Carrie Mae Weems, Hannah Wilke, Cathy Wilkes, Jonas Wood, Yukinori Yanagi, Anicka Yi, Toshio Yoshida, and Portia Zvavahera
1 February 2020